The low price environment is weighing heavily on the floating gas liquefaction industry. Key issues are the evolution of global FLNG and the real costs.
The floating LNG market may have a promising future as Petronas Satu, now on station offshore Sarawak, approaches its start date.
But new FLNG deployment will probably occur more slowly than anticipated a few years ago thanks to the prolonged slump in the oil and gas industry and massive cuts in new investments. Any new large, greenfield investments, including FLNG, are under very strict critical review for cost levels, risks and economic returns.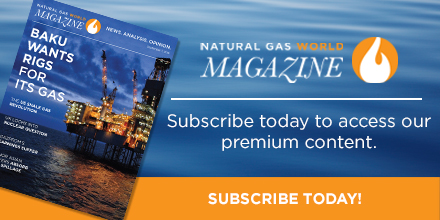 LNG price impact
The real problem is not FLNG per se but low oil, gas and LNG prices and the slew of new capacity: there are 145mn metric tons/year liquefaction capacity coming into the market between 2016 and 2021, mostly during 2017 and 2018.
This is at a time when over the last five years annual LNG demand in Asia has been going down, primarily in Japan and South Korea, faster than demand in India has been rising. Chinese LNG demand also went down in 2015, after years of growth. 
Charles Ellinas
You can read the full article in Issue 3 of Natural Gas World Magazine. Out Wednesday September 21. Subscribe today. 
---
You can now also follow Natural Gas World directly on your phone or tablet via Google Newsstand and Flipboard. Click  or    
  Natural Gas World welcomes all viewpoints. Should you wish to provide an alternative perspective on the above article, please contact editor@naturalgasworld.com Kindly note that for external submissions we only lightly edit content for grammar and do not edit externally contributed content.