Iran?s oil industry is 108 years-old but it is only this summer celebrating its 50th anniversary. Despite that it accounts for 70% of the country?s primary energy.
Iran produces nearly 735mn m3 of gas/day from 23 gas fields and many more oilfields, most of which needs processing, for example to extract sulphur. The latest statistics put Iran?s annual processed gas production at 190bn m3/yr, or 520mn m3/d.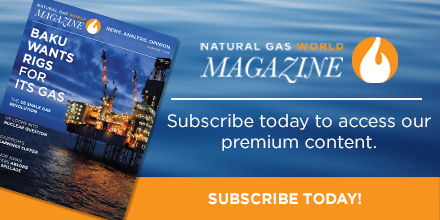 Iran has 50 independent gas fields, of which 23 are brownfield. The largest, South Pars, it shares with Qatar and accounts for half of both Iran?s gas reserves half its output. South Pars holds 14 trillion m3 of gas.
Since 2008, Iran has added 1.5 trillion m3 of gas to its reserves and has extracted 1.8 trillion m3 to date. There are no new statistics about the details of Iran?s gas reserves, but brownfield reserve and location are as shown in Table 1.
Dalga Khatinoglu, Pooya Nematollahi
You can read the full article in Issue 3 of Natural Gas World Magazine. Out Wednesday September 21. Subscribe today. 
---
You can now also follow Natural Gas World directly on your phone or tablet via Google Newsstand and Flipboard. Click  or    
  Natural Gas World welcomes all viewpoints. Should you wish to provide an alternative perspective on the above article, please contact editor@naturalgasworld.com Kindly note that for external submissions we only lightly edit content for grammar and do not edit externally contributed content.