Restrictions on fracking and the low oil price have taken the shine off Australia?s bright future for gas since its pioneering coalbed methane-LNG projects began.
Uncertainty continues to cloud the Australian domestic gas market, as the reliability of future gas supply is challenged by LNG export projects, regulatory restrictions ? three states and the Northern Territory have come out against hydraulic fracturing, provisionally or permanently ? and the universal exploration decline.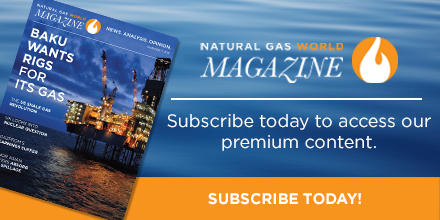 The Australian Bureau of Statistics (ABS) revealed that total petroleum exploration expenditure fell 19.4% to $318.4mn in the June quarter.
According to the agency, exploration expenditure on production leases fell 31.2% and exploration expenditure on all other areas fell 12.7%. Western Australia saw the largest fall in exploration, down 14.9%. While onshore exploration expenditure fell 35.1% to $62.0mn, the trend estimate for offshore exploration spending fell 13.2% to $259.8mn. 
The Australian Petroleum Production and Exploration Association (Appea) CEO Malcolm Roberts said data confirmed that oil and gas exploration onshore and offshore Australia is in free fall.
Audrey Raj
You can read the full article in Issue 3 of Natural Gas World Magazine. Out Wednesday September 21. Subscribe today.  
---
You can now also follow Natural Gas World directly on your phone or tablet via Google Newsstand and Flipboard. Click  or    
  Natural Gas World welcomes all viewpoints. Should you wish to provide an alternative perspective on the above article, please contact editor@naturalgasworld.com Kindly note that for external submissions we only lightly edit content for grammar and do not edit externally contributed content.