Ukraine's state producer Ukrgazvydobuvannya (UGV) has in the year to date ? January 1 to mid-May ? produced 78mn m³ more gas than the 77mn m³ of gas it added to its annual output in 2016, it said May 19.
It said in the last two years it had reversed the decline in production and set the company on the road to solid growth. 
For the whole of this year it plans to produce 0.5bn m³ more than it did in all of 2016. The company has a "20/20" goal of producing 20bn m³/yr by 2020 and bringing the country nearer to self-sufficiency for gas, from today?s 48%. 
UGV produced 14.6bn m³ in 2016, according to its website.
The rise in output for the second consecutive year was the expected result of reform in the gas market and the corporate management of Naftogaz, as well as the implementation of the 20/20 programme and modernisation, it said.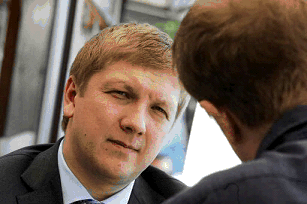 (Credit: Naftogaz Ukrainy)
?In a relatively short period fo time we have managed to build a modern system of management in Ukrgazvydobuvannya, in particular introducing transparent and efficient procurement systems, As a result of gas market reform, UGV has an investment resource for exploration and development of reservoirs using the most modern technology. Also playing a part was the termination of discussions about joint activity which were not profitable for UGV,? said Andrei Kobolev (pictured above), CEO of parent company Naftogaz. 
The company added that achieving the 20/20 goal depended on the completion of land legislation, transparent licensing rounds and rules for extending licences, a predictable tax regime and the ending of political interference in the activities of gas and oil producers.
William Powell

---
Natural Gas World welcomes all viewpoints. Should you wish to provide an alternative perspective on the above article, please contact [email protected]
Kindly note that for external submissions we only lightly edit content for grammar and do not edit externally contributed content. 
POLICY ON COPYRIGHT & REPUBLICATION POLICY