Tellurian, the start-up US LNG projects developer in which Total and GE have taken stakes, said May 18 it is abandoning its proposed public offering of 10mn shares "due to adverse market conditions."
"Due to the current market environment and in the interest of achieving the best value for our stockholders, we have decided to withdraw our recently announced public offering of common stock," said Tellurian CEO Meg Gentle. Her statement did not elaborate further.
The company wants to develop the 26mn metric ton/yr Driftwood LNG export facility, which two months ago was consented to export to countries with which the US has Free Trade Agreements. The company said in March that it plans to start up the facility in 2022 and on full operations by 2025. Driftwood would be located near the Lake Charles terminal in Louisiana.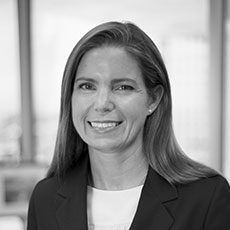 Photo credit: Tellurian
Tellurian was set up in 2016 by two LNG veterans, Martin Houston formerly COO of BG Group, and Charif Souki, who was CEO of Cheniere Energy until ousted shortly before Cheniere's first train at Sabine Pass came on stream. Since then, other former senior Cheniere staff have joined including Meg Gentle (pictured above).
Mark Smedley

---
Natural Gas World welcomes all viewpoints. Should you wish to provide an alternative perspective on the above article, please contact [email protected]
Kindly note that for external submissions we only lightly edit content for grammar and do not edit externally contributed content. 
POLICY ON COPYRIGHT & REPUBLICATION POLICY